Top 5 reasons to have your Hen Party in Leeds!!
Organising a hen party can be a very stressful task! Not only do your need to organise guests, themes, activities, etc. The most important thing you first need to decide on is location! But how do you ensure that you pick the perfect place for your girly getaway?
You pick LEEDS!! And here is why…
Leeds is one of the absolute top destinations for hen parties in the UK and rightly so! This vibrant and modern city is bursting at the seams with fine dining, glamorous shopping, an array of attractions and most importantly, the ultimate night life experience!! 🍹
Wait.. What if I want to escape all this for the day you say? Leeds is also only a stone's throw away from some of the most beautiful countryside landmarks and historical sites in Yorkshire, so you really do get the best of both worlds here!! 😍
If you are staying on one of our amazing celebration homes such as the Forest Barn & Spa, Black Pearl Retreat, Luxe Wellness Retreat, The Woodbury Manor House or the Luxury Lake House Mansion, along with many others. These are all in the most perfect settings for exploring Leeds!!
So, here is why your hen party needs to be in Leeds:
1. The Bars and clubs! 🍾🍹🍷
After enjoying a cocktail class complete with your own cheeky butler at the Yorkshire Country House & Spa, how about a mini-bus transfer service to Leeds to carry on the celebrations! With the sheer amount of bars and nightclubs in Leeds, there really is something for everyone. It has been voted the UK's best nightlife for the past few years and it is clear as to why! Whilst it boasts all the popular bars that we know and love, such as The Alchemist, Revolution, Be at One, Botanist and more. Here are some other unusual venues that Leeds has to offer:
The Dollhouse – The Leeds night-life scene has just got the biggest upgrade with the arrival of Dollhouse! Owned by platinum selling artist Tom Zanetti and DJ and entrepreneur Kane Towning with VIP tables, drinks menu boasting signature cocktails, premium international spirits, champagne and more! (https://www.dollhousevip.com/the-venue/)
Cuckoo - Escape reality and visit Cuckoo! 'Expect the unexpected as you walk through a surreal potting shed to find a secret rooftop garden or a wardrobe to find the water closet'. (https://cuckooleeds.co.uk/)
Roxy Ball Room – Booze and ball games! If you are hens with a competitive streak, why not try your hand at classic arcade games, beer pong, pool/ping pong tables or even mini-golf! All whilst sampling their best signature cocktails and craft beer in a fun, party atmosphere! (https://www.roxyballroom.co.uk/portfolio/roxy-ball-room-leeds-boar-lane/)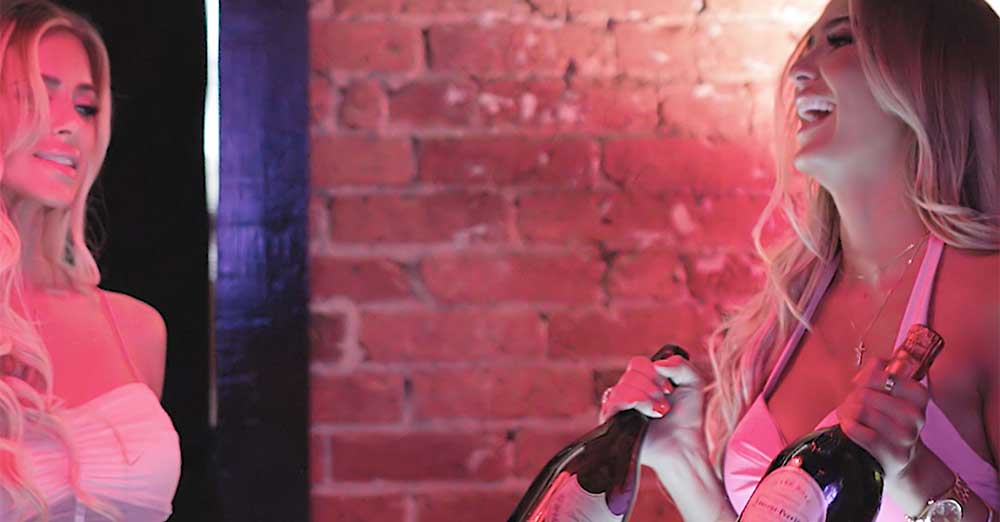 2. The Attractions!🎢🎡🎠🎪
With the option of your own live singer, group photoshoot or murder mystery experience at The Oaklands Spa Retreat, you'll be spoilt for choice! But if you do wish to venture and see what fun filled activities Leeds has to offer, here are some attractions that wouldn't let you down!
Tick Tock Unlock escape room – How would you feel about being locking in a room full of puzzles, clues, riddles and challenges? Could you beat the 60-minute timer and escape? https://www.ticktockunlock.com/location/leeds/
The Comedy Cabaret – Award winning comedy club in Leeds! The Team behind Leeds' Comedy Cabaret also organise the English, Scottish and Irish Comedian of the Year. They were the first people to give Lee Nelson a gig and the first to give paid work to Alan Carr & Kevin Bridges so these guys know funny! (https://www.thecomedycabaret.club/)
Leeds City Museum – Explore Leeds City Museum for free and see everything from ancient mummies, fossils and even come face-to-face with the 'Leeds Tiger'! (https://museumsandgalleries.leeds.gov.uk/leeds-city-museum/)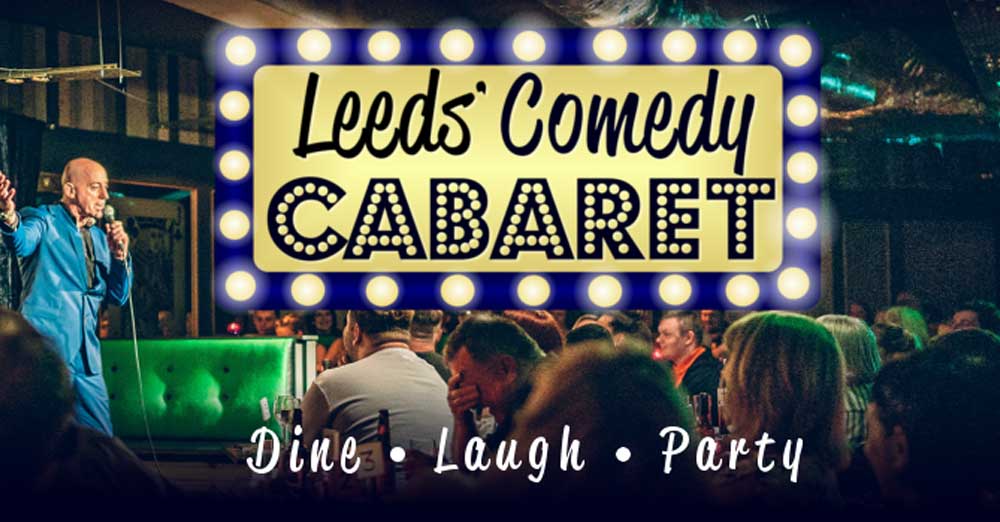 3. Award-winning restaurants! 🍝🍸
If you have already made the most of our amazing chefs 3 course meal or pizza banquet on the first night of your stay at The Luxury Cottage, why not delve into Leeds most popular and sophisticated restaurants and sample what they have to offer?
Blue Sakura – Japanese inspired art, luxurious furniture and ambient lighting set the mood in this all you can eat Japanese sushi and Asian style grill venue. Affordable pricing and dishes ordered at your table via touch-screen technology make this the number 1 restaurant to try! (https://www.bluesakura.co.uk/)
Tattu – The restaurant's menu embraces traditional Asian flavours and delivers contemporary Chinese cuisine in beautiful surroundings. (http://tattu.co.uk/leeds/)
Teppanyaki – Book a table with your girls and you'll get your own Teppanyaki chef at your table. You'll be swept of your feet as they get you involved in the cooking process and show you their skills! (http://www.teppanyakileeds.com/)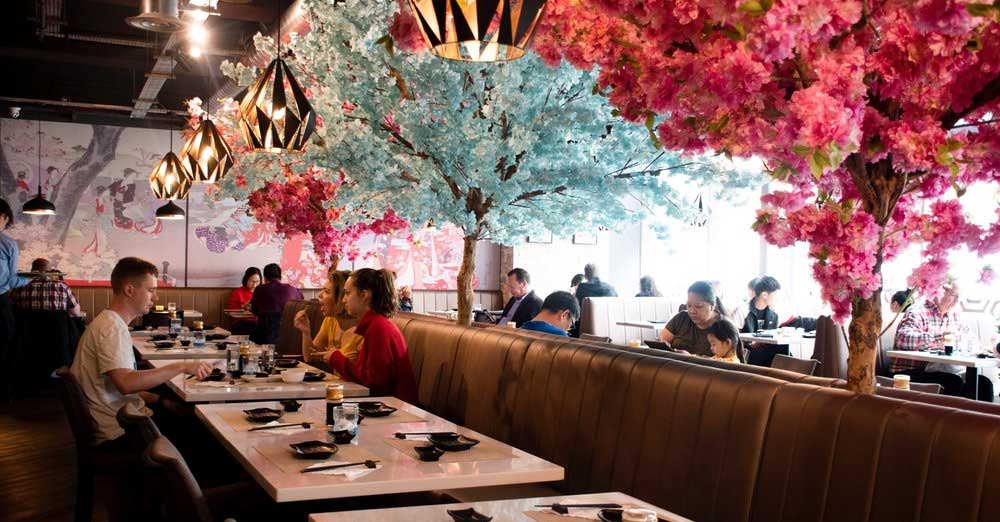 4. Events in Leeds! 🎆
From festivals to exhibitions, Leeds really does have it all! If you are looking for something new to experience, there's lots to offer and most definitely something for everyone!
The Yorkshire Food and Drink Show – If you're passionate about food and drink, this 3 day festival is for you! From traditional ales and gins to local restaurants serving their signature dishes. You and your girls will definitely be leaving satisfied! (https://www.yorkshirefoodanddrinkshow.co.uk/)
Leeds German Christmas Markets – visit in November or December to be explore the magical Christmas stalls selling an array of authentic German food and drink, seasonal gifts, toys and decorations! (https://www.millsqleeds.com/christmasmarket)
Tour De Yorkshire – If you are a cycling fan, visiting in May is the perfect time to witness the biggest cycling event in the UK. Passing through Leeds on the final day, people come from all over the country to cheer on the participants and show their support! (https://letour.yorkshire.com/)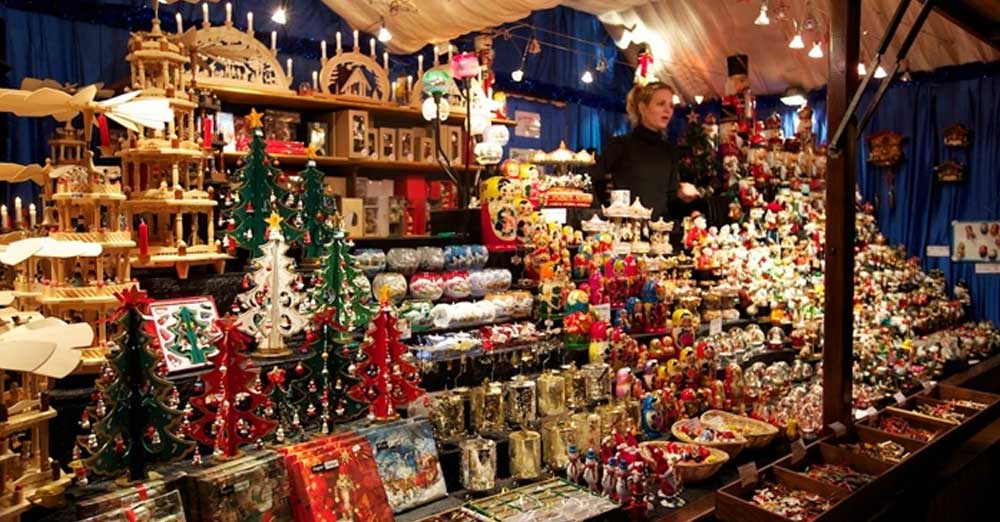 5. The retail experience!! 👗👛 💄
After a morning of pampering at Stonewell House, with spa treatments and afternoon tea, why not head of to do some serious shopping with the girls? The centre of Leeds combines high street, designer, market and independent stores all within easy reach.
Leeds Trinity – Spread across 3 floors and under an iconic glass roof, it is home to over 120 shops, bars and restaurants. You can shop until 8pm here mon – sat and you'll find some of the most gorgeous high-street stores such as Zara, House of Fraser and Topshop.
Victoria Leeds – If you are looking to splash out, indulge in the Victoria quarter. It is home to the biggest stained-glass window in Europe and has over 75 designer brands, including Vivienne Westwood, Louis Vuitton and Ted Baker.
Corn Exchange – Make your way to the corn exchange if you are looking for unusual gifts, one-off pieces or vintage fashion. Under the beautiful domed roof, you will find lots of beautiful independent stores to explore.