Soak up the decadence from the moment you arrive at your chosen Celebration Cottage with a selection of tasty bite-sized treats and oodles of bubbles for you and your girls. Every woman deserves to be treated like royalty so what better way to welcome your hens and begin the pre-nuptial party than a sparkling treat to sip as you explore the house and get settled. Unpack, slip into your swimwear and sink into your indoor pool or private hot tub to complete the experience. Your hen weekend has truly begun!
You will have your prosecco and selection of canapes ready for you on arrival, so you can relax and be reassured that everything will be in place from the moment you start your weekend. All dietary requirements can be catered for, and once in touch with our experienced and friendly package coordinator, there are a wide variety of options both savoury and sweet, with different delicacies including meat, fish, cheeses and fruits, fused with flavours that will leave you wanting more, all served on beautifully presented platters for your enjoyment. Prosecco will be provided to compliment and this will all be based on the number of guests in your group.
How Long Is This Activity For?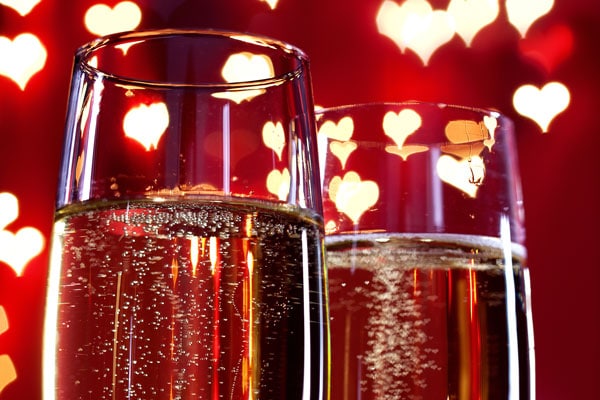 This addition to your hen weekend has no limit, once you have finished your canapes you can take the rest of your prosecco with you and get ready for a night on the tiles with your hens, or simply relax with a couple more glasses in front of a chick flick or in the hot tub, it is entirely up to you. Your personal coordinator will arrive at the property either before or just after you check in, to lay out your indulgent treats and put your bubbles on ice.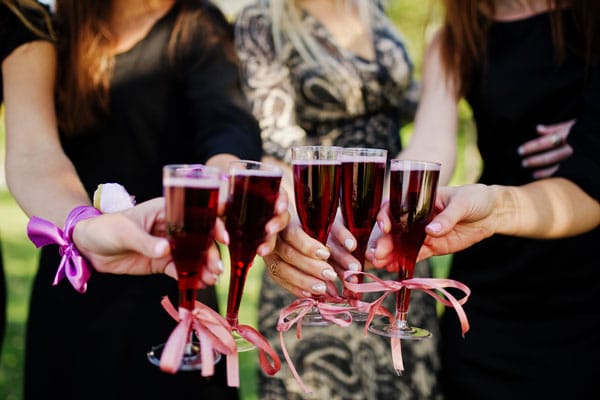 This is the perfect way to begin your hen party, especially if you and your friends have travelled a long way to your chosen cottage. You can arrive and instantly relax, pour a glass of prosecco and enjoy a few decadent bites while you catch up. Also, if you have invited members of your soon to be family, what better way to have fun with your new sister or mother in law while you chat about plans for the big day? It is the little things that count, and this activity is sure to set the bar high for your stay with us.
WHAT OTHER ACTIVITIES CAN BE BOOKED WITH THIS?
We recommend booking this activity alongside a cheeky butler, who can serve your prosecco and canapes and mingle with your group! Or why not book calming spa treatments for you and your best friends so you can chill in your robes and enjoy before your beauticians arrive? If you are getting glammed up for the evening you can book both a group photoshoot, glasses in hand, and arrange a minibus transfer to your nearest city so you can paint it red. The possibilities are endless.