Its 7pm, you have settled into your stunning Celebration Cottage and you are glammed up for an evening of wine tasting, and maybe a night painting the nearest town red… You don't fancy a heavy three course meal with all the trimmings, but you are hungry hens. No time to cook, no time to clean. We have the perfect solution! Our professional, highly recommended and top rated private chefs will whip up a hot supper suitable for royalty. Serve your desired portion from bubbling crock pots with condiments, accompaniments and breads to compliment. Relaxed conversation over your choice of one course feast will line stomachs, and energise you ready for your ultimate hen party weekend.
Our friendly, talented and experienced chefs will arrive approximately an hour prior to your chosen serving time, allowing ample opportunity to prepare and cook your delightful meal from scratch. Delicious aromas will fill the house and the reward for waiting will truly exceed your expectations. You needn't lift a finger, we make it affordable, accessible and easy to book right from the moment you enquire, with stunning menu choices to mull over, from Thai to Italian, Indian and many more. We provide options for every dietary requirement including celiac, vegetarian and dairy-free, along with noting allergens as you liaise with our coordinator. Utilising seasonal vegetables, fusions of flavours from around the globe, and unique combinations of ingredients to die for, your sophisticated pre-wedding celebration can't get much better than this. Or can it? A clean-up service is also offered, so as the chefs clear away and wash up, the kitchen and dining area will be sparkling, freeing you up to take drinks to the living spaces or venture out for a night of glamorous fun.
How Long Is This Activity For?
As this activity is a one course meal, it will last approximately an hour from when your meal is served, lending plenty of time for the rest of the evening's shindigs. There will be plenty to go around, so sit back, relax and enjoy pure gastronomic bliss.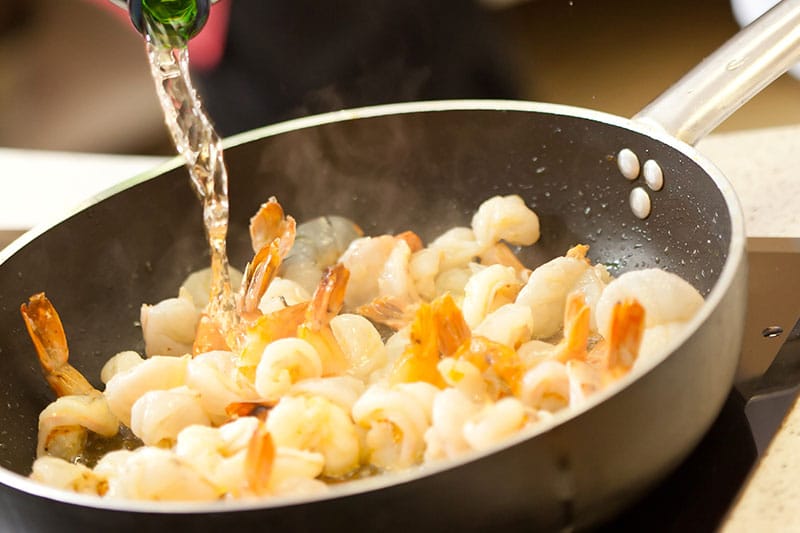 Volunteers to cook and clean during a relaxing hen party weekend may be hard to come by – so let us cater to you and provide a professional, bespoke and personalised service with fantastic gourmet food prepared with the utmost precision. You will experience all the classiness of a sophisticated meal at a fine dining establishment, all within the comfort of your hen party house. We are proud to boast that our chefs prepare your food from a carefully curated menu and all from scratch, so we can guarantee it will make for the ultimate girls' night in – or a perfect pre-party platter.
WHAT OTHER ACTIVITIES CAN BE BOOKED WITH THIS?
We suggest booking a chic wine tasting party to kick off your evening before chatting about your new-found knowledge over dinner with the rest of your wine. Or why not arrange a cocktail making masterclass with our talented mixologists while the chefs whip up your entrée? A live singer could top the evening off beautifully, setting the ambience and singing a selection of stunning songs to entertain you during dinner. You will want to abandon your seat for a dance, but we are sure your delicious meal will have you right back at the table.