Do you and your girls prefer a relaxed, low key night in over a wild night out? Or maybe balancing the party with the pampering for your pre-wedding celebrations sounds like the perfect plan… Let us arrange and deliver! Our hen party pizza nights are just the ticket for winding down with a chick-flick and a few glasses of prosecco after a long hard day of… well, pampering! We will call, order, and organise delivery at a time that suits you, so you can sink into your sofas with fluffy blankets on a cool night and enjoy a real treat with your hens. Top off your party, sprinkle some cheesy music into the mix and cook up the perfect weekend.
We only select the best rated Italian takeaways within the most convenient proximity of your hen party house, so you can rest easy knowing that your pizzas will arrive freshly made, piping hot and ready to enjoy. You can select what time you would like your delivery if you have an evening planned of games, movies or a cocktail class, so our coordinators will liaise with you and you can arrange your perfect evening. We go by the rule of one large pizza between two guests, so you will have plenty to share, along with portions of golden chips and crunchy side salads to compliment. You can choose your preferred toppings for your pizzas, and an array of options will be given to you prior to your stay, so every hen will be happy! We also aim to meet any dietary requirements your party has, so no hen will be left unfed. Salute!
How Long Is This Activity For?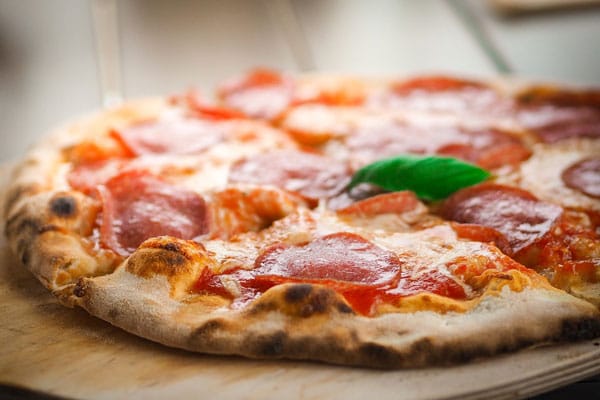 This is a very popular activity among our guests, it rounds off the day perfectly, whether you and your group have travelled from different ends of the UK or beyond to be there for your bride, or whether you have enjoyed a full day of fun activities and don't want to spend the evening cooking. Get into your PJ's and relax, we have it covered. Your pizza night can last as long as you want it to – but we can't guarantee the food will!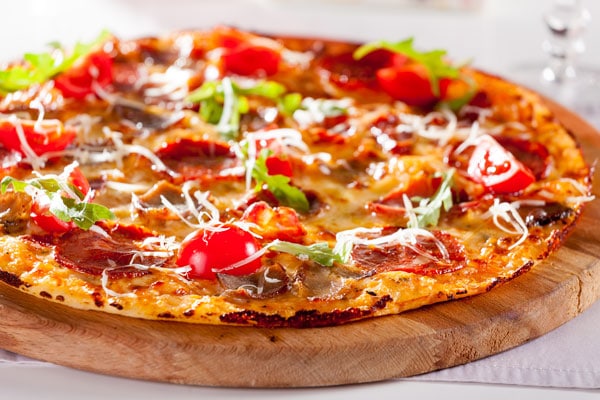 Volunteers to cook and clean during a relaxing hen party stay can be hard to come by – so let us bring the comfort food right to the door and let you enjoy a leisurely night at your own pace. You and your hens may not get the opportunity to sit and chat about wedding plans on most busy weekends or during your other activities, so a pizza night will allow you to while away some quality time together in the beautiful living spaces of your cosy cottage.
WHAT OTHER ACTIVITIES CAN BE BOOKED WITH THIS?
A pizza night is the perfect post-cocktail party treat, especially as you will be enjoying four concoctions each and will need something to soak it up! Why not arrange to have spa treatments, carried out by our professional beauticians, then relax with face masks in your robes while we deliver your delicious takeaway. It is equally rewarding after a busy day of clay pigeon shooting, or an afternoon of boot camp fun (don't tell the trainer!)