Enter the age of the new and improved hen party. Looking for a fresh, current and unusual pre-wedding idea, as unique as your bride-to be? Experience the truly rewarding result of thinking outside the box ladies: find your leggings and stretch, a calming yoga class could be the ultimate way to make your hen weekend the most memorable. If you are getting into shape to say yes to the dress, or you want to transport your girls to a world of tranquillity and self-love, our yoga classes will offer just the cleanse you are craving.
Our experienced, trusted and friendly yoga instructor will arrive at your chosen Celebration Cottage with ample time to allow you and your guests to change and meet in a location in or around the property to suit you. Yoga classes are best enjoyed outdoors to provide a fresh, natural and revitalising experience. Once centred on your mat, you will be taught the basic yoga poses, practices and mantras, and for more experienced yoga enthusiasts you can opt to try some more challenging stretches and asanas. You will spend two hours becoming guided and grounded, and it is the perfect  beginning to a decadent pamper weekend. Why not add a fabulous twist to your Yoga class and choose the option of adding chilled prosecco and a box of yummy brownies? After all, you've earnt it
How Long Is This Activity For?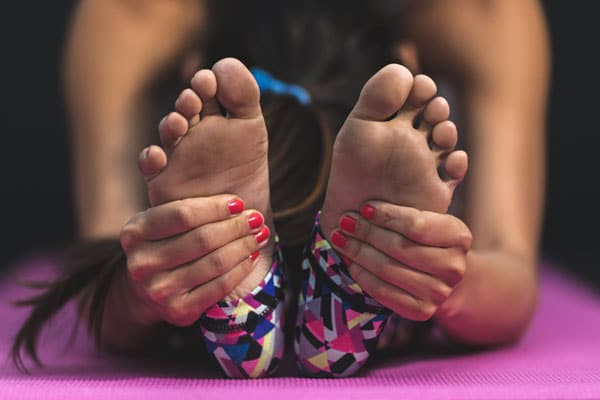 Your yoga class will last approximately two hours, so you will be able to leave the stresses of your busy everyday life at home, and escape to a world of pure bliss. You will learn about meditation, correct posture, yoga philosophy and deep listening, to give you a feeling of complete inner and outer health and wellbeing. Although unlikely, we advise that if you feel as though you cannot take part for health reasons, do consult your GP prior to booking this activity so you can have total confidence on the day. This activity will test physical endurance and does require muscle engagement for a comprehensive full body workout experience.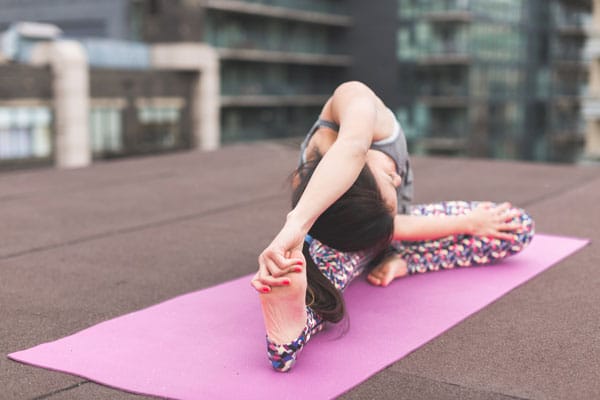 You are staying in a luxury sophisticated property for the weekend with your closest friends, you can bond over delicious food and drink, why not bond over health too? Yoga is an intense and holistic practice that soothes the soul through balance, flexibility, and strength both in body and mind. If you want to feel light, relaxed and relieved of all worry, this could be the perfect activity for you. Catering for small and larger groups, our instructors will personalise your yoga class to suit your needs.
WHAT OTHER ACTIVITIES CAN BE BOOKED WITH THIS?
A yoga class at your cottage can be booked for an early morning energising session, right through to a beautiful evening ritual under hazy skies. Enjoy a delectable afternoon tea once you have chanted 'namaste', laid out beautifully on your dining room table. Or how about some calming, luxury or deluxe spa treatments to complete the mind body and soul experience? We can bring the lotions and potions right to you, with pop up massage tables that can be set up in secluded spaces for a peaceful retreat. Combined with the on-site pool or hot tub to sink into, you will be taken away for a spa day without an ounce of disruption.